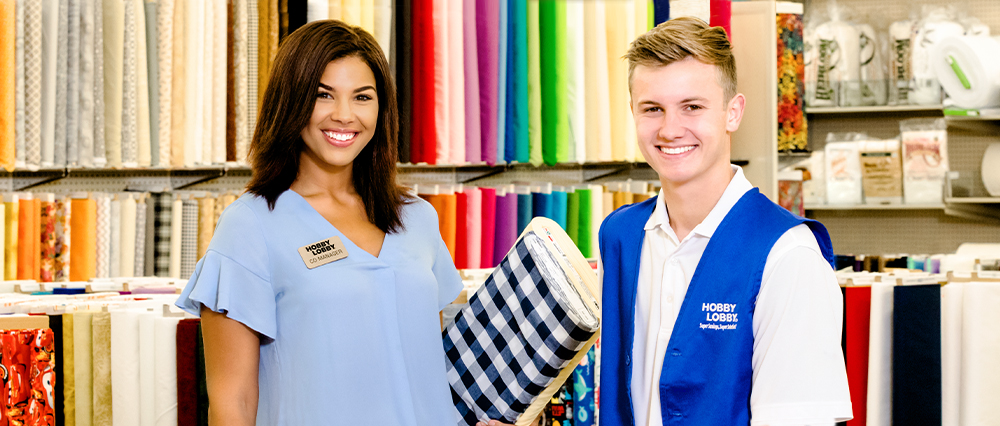 At Hobby Lobby, our commitment to creativity sets us apart from other retailers. Not only do we inspire our customers to live their most creative lives, but we have crafted a company culture that encourages and allows our employees to do the same—both at home and on the job.
No matter the position—whether at corporate, in-store or on-the-road—we believe in providing our employees with lots of room to grow. Passionate employees who work hard and exemplify positivity can expect to be rewarded with new and exciting career opportunities. That means we promote from within whenever we can.
We also ensure that all of our employees receive competitive pay, as well as other perks and benefits.
Employee Discounts
Since you and your family love to shop in our stores, we offer a 15% off discount to all employees!
Benefits
Benefits for eligible employees include:
Medical, Dental & Prescription Benefits
Paid Vacations
Personal/Sick Pay
Employee Discount
with Company Match
Life Insurance Insurance
Flexible Spending Plan