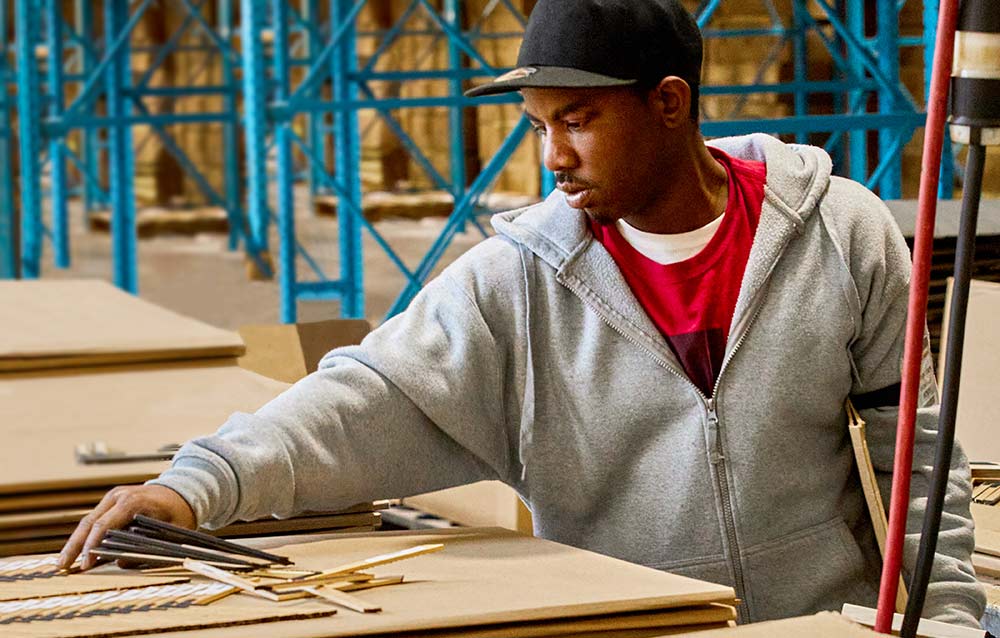 Hobby Lobby Manufacturing is a 750,000 square foot facility with more than 225 employees located in Oklahoma City, OK. Hobby Lobby Manufacturing includes several specialized areas which are responsible for manufacturing goods and services for all 900+ Hobby Lobby Stores Inc. across the nation.
The Manufacturing Departments include:
Custom Framing / Greco – Produces more than 3,000 custom frames each day.
Print Shop – One of the largest private prints shops in the US responsible for printing a variety of items for stores and corporate office use.
Wood Shop – Manufactures merchandise fixtures and displays for all Hobby Lobby and Mardel stores.
HL Packaging – Produces more than 2,000 pillows and an average of 5,000 wood turnings a day.
Maintenance – Maintains and repairs all equipment used in the Hobby Lobby Manufacturing.
We're excited to learn more about you and thrilled you're interested in working for Hobby Lobby. It truly is an exciting time for our business, and we'd love for you to be part of it with us. Apply now!