The Hobby Lobby Distribution Center is located in Oklahoma City. The campus includes Warehousing, Manufacturing, Transportation and Corporate departments. The distribution warehouses, which span over 10 million square feet, handle more than 80,000 SKUs. These warehouses process weekly orders for all 900+ Hobby Lobby Stores across the nation. The transportation needs of the Distribution Center are provided by Hobby Lobby's private fleet, which is also based out of the Oklahoma City campus.
Hiring Center
The Hiring Center is located at: 3700 S. Council Road Oklahoma City, OK 73179
Applications will be accepted Monday through Friday from 7:00 a.m. to 4:00 p.m.
Please see the campus map below for help finding the correct buildings that house the Hiring Centers.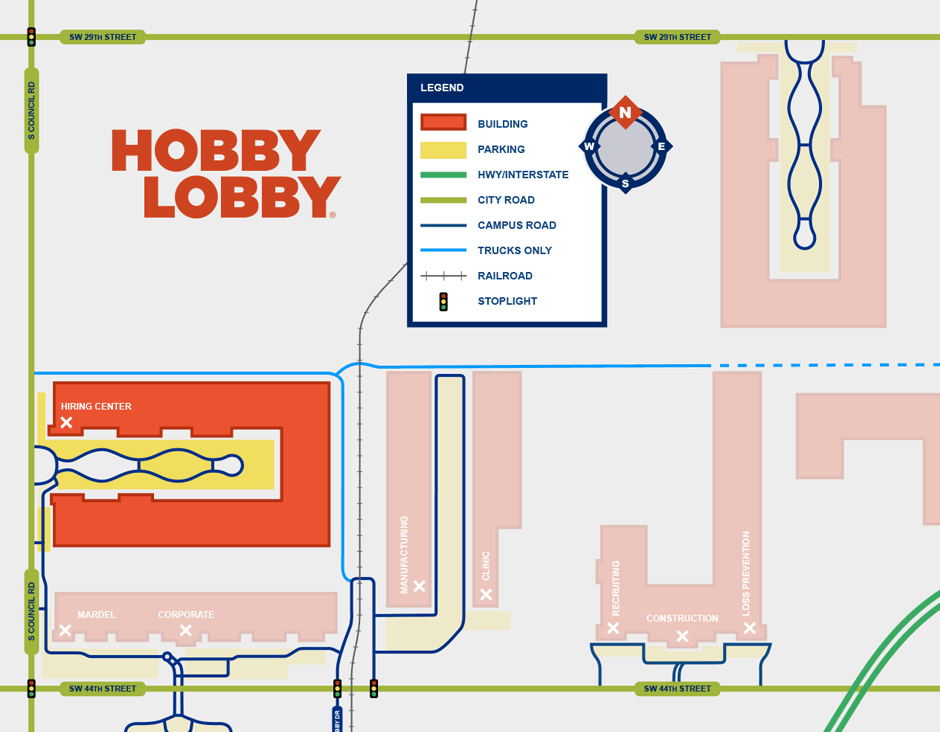 Download Full Map (PDF) Get Directions (Google Maps)
EOE – Drug/Alcohol testing compliant with applicable statutes.
For reasonable accommodation of disability during the hiring process call (877)303-4547.